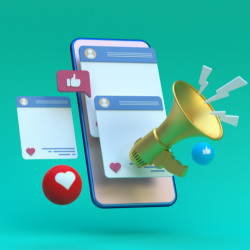 During a single year, an estimated 2.1 million youth under the age of 18 are arrested in the United States.
Though overall rates have been declining over the past years, approximately 1.7 million delinquency cases are disposed in juvenile courts annually.
Youth are referred to the juvenile justice system for different types of offenses.
The majority of youth processed through the juvenile court are adjudicated (i.e., declared by a judge to be) delinquent, for most offenses.
Juvenile Justice is not the "junior varsity" of the larger criminal justice system but rather a more subtle and nuanced response to offenses against society committed by children. Social workers who toil on behalf of youth caught up in the juvenile justice system are working to distinguish criminals from children. They are trying to prevent the larger criminal justice system from swallowing up offenders based on the nature or severity of the offense without regard for their age or competency to bear responsibility.
Current Status of Juvenile Justice
Approximately 57% of adjudicated youth are placed on probation.
86,900 youth under the age of 21 are currently detained or confined in public and private detention centers, group homes, camps, ranches, and other correctional institutions.
The average cost per youth is $240 per day based on the state-funded, post-adjudication residential facilities in which 70% of adjudicated youth reside.
Youth who are detained or incarcerated may be subject to various negative circumstances, including overcrowding, physical and sexual violence, risk of suicide, and violent death.
Social Worker's in Juvenile Justice
In the Juvenile Justice system, social workers serve as youth justice non-profit leaders, advocates, juvenile justice agency leaders, facility and community counselors, crisis responders, researchers, and direct support to youth in public defender offices. They play a vital role in keeping youth out of the adult criminal justice system. In 45 states and DC, juvenile court judges determine whether a youth is waived to adult court. At these hearings, in particular, social workers play a vital role in elevating critical mitigating factors and identifying alternative treatments.
NASW Policy Statement:
NASW recommends that the processing and treatment of children and youths who enter the juvenile justice system be differentiated from the treatment of adults through every phase of contact, including prevention, early intervention, formal diversion, detention, probation, residential care, incarceration, and post release care.
A Heavy Responsibility
No one is suggesting that judges are callous and unfeeling toward youth. Judges are required to interpret and administer the laws of their state as written. They are not there to advocate for offenders. When it comes to youth, that's the job of attorneys and social workers. Their biggest challenge is to encourage judges to interpret the laws while considering genuine mitigating factors, such as age, mental state, previous abuse, and undue influence. If the social workers are not there to speak up for these youngsters, they often "slip through the cracks" and end up in the wrong place for the wrong reason. The burden on social workers is heavy indeed.
Recommended Reading
Juvenile Justice Online Technology
Juvenile Justice...A Success Story