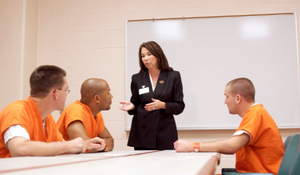 As you proceed to discuss the major elements of effective inmate re-entry as part of the greater transitional justice system, it is necessary to recognize why society must conceive and respect inmates as Individuals, not simply prisoners.
Society and social services must begin to treat inmates as individuals from the outset of their sentence... Beginning Early!
For a re-entry program, one must begin early, rather than wait till after a person's official release. An effective inmate re-entry program requires more than just assisting ex-offenders find jobs; they also require facilitating them to help change their thoughts and perceptions about criminal acts, highlighting psychological problems, offering mentorship, and suggesting alternative opportunities in employment and education. As a result, corporations and government bodies must not underestimate the significance of pre-release activities.
Shift In Attitudes Towards Inmates
Social welfare groups and government agencies perceive the re-entry inmates as "criminals" and frequently expect them to end up back in jail. However, not all offenders have similar risk levels, and understanding how to effectively identify these characteristics and provide tailored support is crucial to support individuals and help them exit the criminal offense system.
Social service organizations and state agencies must see such people as customers who require individualized care rather than criminals for a successful and effective re-entry program. The program must consider their basic mindsets about criminality and the workforce for them to find and stay dedicated to their job while avoiding relapse and returning to jail.
Frameworks Should Be Reevaluated
There is a rising acceptance that re-entry plans should be based on the Risk-Needs-Responsivity concept. The program lets organizations assess people's relapse risk and provides proper degrees of responsiveness.
Because procedural parole breaches account for more than half of all recurrences, this is a crucial aspect of the reintegration process.
We may advance toward a system of reintegration programs for offenders that suit their purposes while reducing harmful side effects by experimenting with different manners, documenting initiatives and accomplishments, and holding organizations responsible.
Concentrating on Facts and Evidence
Finally, and perhaps most crucially, all inmate re-entry programs must be evidence-based to succeed.
While communities invest significant amounts of money in reentry programs, a lack of relevant facts and evidence remains a major obstacle to attaining big progress in a person's social return.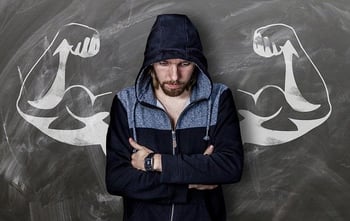 Who We Are
Nonprofits and government agencies do an incredible job of helping the inmates navigate the difficult re-entry process . FAMCare's re-entry Case Management software is designed to help them manage this process!
Our social services case management software is utilized by both nonprofit and government organizations case managers to deliver the best outcomes to inmates and the community.
However, we strive to be more than just another software company.
We attempt to publish articles in our blog that emphasize key relevant topic matter for those who work in the social service areas. Please enjoy these other popular selections from our FAMCare Blog:
Juvenile Justice...Case Closed