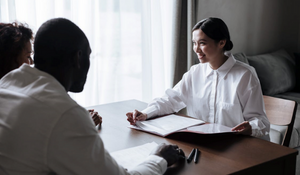 Social workers are gifted and dynamic individuals that are constantly on a mission to make the world and our societies better spaces for everyone. While their work can be very rewarding, it's also extremely challenging. But one of their finest qualities is that they're incredibly resilient and are able to handle all kinds of cases involving addictions, abuse, trauma, mental illness, and other significant issues in their clients' lives.
But while everyone knows human services case management is stressful, social work is a growing and promising profession. Very few people know these interesting facts about social workers.
Social Services Are Not Responsible for Separating Kids from Families
Child welfare services in the US are managed by state and government agencies. When abuse or neglect is reported or observed, these agencies investigate those reports, along with the courts. Then together, the state and the judges decide whether a child needs to be removed from their house.
The social worker's role is limited to providing a professional angle to the case proceedings, but it's ultimately up to the court to make the final decision. However, once the decision is made, social workers work toward conflict resolutions with the family to make the space safer for the child to return.
Social Workers dominate the Majority of US Mental Health Services
It's estimated that social workers make up the majority of mental health service professionals in the US. And it's important to note that social work is one of the fastest-growing professions in the country.
In fact, social workers can be found in the most remote areas of the US, where no other mental health professionals are found for miles.
Social Work Is Not A Typical 9 to 5 Grind
One thing most people don't realize is that social work is never a 9 to 5 job, and most days look nothing like the day before. Social workers don't spend their entire day at desks either but have to be out and about, meeting and visiting clients.
This makes their job extremely challenging—especially when they have large caseloads. But luckily, most caseworkers now have access to nonprofit case management software that they can use to streamline their work by automating some tasks and speeding up others.
FAMCare is a social services software system designed by social workers and subject matter experts. If your agency is ready to learn more about how nonprofit software works, then let's have a conversation.
RECOMMENDED READS
Social Workers Guide Students and Parents Through a Morass of Trauma