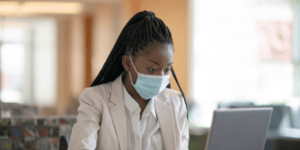 The COVID-19 doomsday pandemic introduced an entirely new class of celebrity to the American zeitgeist, the public health official. From Anthony Fauci, the wise old sage of caution and mutual concern, to Robert Redfield, the reluctant dour villain caught between the evil genie and an army of helpless victims, to Rochelle Walensky, the newcomer fairy godmother who wished us well and told us it would all end happily, to Vivek Murthy, the good scout who counseled us not to fear the final dangerous crossing. All public health officials - all newly minted celebrities.
Public Health Profession
Everyone is now familiar with these new public health celebrities, but few know what they actually do. Almost no one is familiar with the field of public health in which all of these doctors are engaged. After a year of battling this deadly pandemic together, it is about time that average citizens knew more about the folks who work tirelessly in public health.
Public health is the science of protecting and improving the health of families and communities through promotion of healthy lifestyles, research for disease prevention and detection, and control of infectious diseases.
A wide array of health professionals toil in a variety of roles from laboratory technicians to research physicians, to nurses, and public health social workers. Most of us know vaguely what technicians, physicians, and nurses do, but have no idea what public health social workers do.
Public Health Social Work
Public health social work is a contemporary, integrated, trans-disciplinary approach to preventing, addressing, and solving social health problems. Over 100 years old, it draws on both social work and public health theories, frameworks, research, and practice.
Public Health Social Workers toiled throughout the pandemic to mitigate and prevent the most severe impacts on vulnerable populations. They are still hard at work addressing:
The impact of racism and/or poverty in accessing life-saving testing and vaccinations.
Shifting the view of America's low-wage workforce from marginal to "essential".
Supporting the long-term mental health of front-line healthcare/medical personnel and first responders.
Mitigating the COVID-19 related increase in partner and/or child abuse.
Stemming the increase in hunger and food insecurity resulting from the COVID-19 outbreak.
Modeling the integration of social workers into local, state, and federal public health responses.
Improving access to telehealth resources for people with pre-existing mental health issues.
Studying the long-term effect of prolonged anxiety and uncertainty on mental health.
Pandemics Past and Future
COVID-19, SARS, and AIDS all attacked vulnerable populations. Public health social workers, along with the social work community at large, are working to find ways to mitigate the devastating effects of deadly disease on the most vulnerable. Public health social workers take a forward-looking perspective as well. Social work scholars and practitioners address the immediate hardships facing individuals, families, and communities while preparing to confront the fallout likely to emerge once the pandemic abates. They also work to prepare public health for the next pandemic that will surely come.
If you enjoyed reading this blog, then don't stop here! You can read more about issues/solutions for Social Services Industry News/ Social Workers on our blog. Enjoy our content? Then please subscribe for instant, weekly or monthly updates!