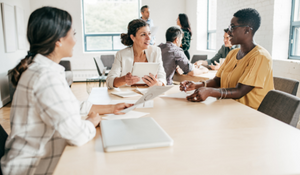 The social services sector has begun incorporating technology into routine work, just like other sectors. Managers and front-line employees at these human services firms can streamline processes, enhance client communication, and deliver better results thanks to a variety of technology and applications. However, this is only feasible if a social services organization makes use of cutting-edge, game-changing human services software.
The following aspects are important to take into account when choosing the best software for your human services firm.
Cloud-Backed Software
Human services organizations have thousands of records they have to store. This data includes specifics of previous domestic abuse or teen violence cases, and a record of how other human services agencies handled them. Storing this data on excel sheets or physical files can be hassle. Human services organizations' workers have to access these files whenever needed. However, looking through cabinets for the right information can be time-consuming.
Therefore, human services organizations should invest in an application with a cloud-backed module. This software can work as a document repository, and human services workers can easily access and store data. Moreover, since these documents are backed on the cloud, human services organizations don't have to worry about losing their documents.
Team Communication Features
Team communication must be a top priority for every human services organization. When working on social services cases, every team member—from managers to field social workers—must interact with one another. The best human services software enhances team communication by providing calendars and other features.

These functions can keep track of due dates and alert the entire team when a social services case's deadline is about to expire. In order to prevent the loss of important information, the program should also record all exchanges that took place during a social services case.
Client Assistance Options
For better social welfare services, a social services company must continually be in communication with various clients. Therefore, the ideal software should contain functions and resources that let human services organizations communicate with their clients more effectively.
Additionally, the program ought to be useful for managing different individuals in a case of social services, such as volunteers, donors, etc.
FAMCare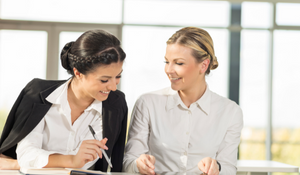 A human services organization can greatly improve social work by looking for these characteristics in their preferred software. All of these capabilities and more are present in our social services software, FAMCare. Our human services software enables many agencies to improve their scheduling, results evaluation, security, communication, and management of services.
If you'd like to learn more about how FAMCare can transform the way your organization handles case management...