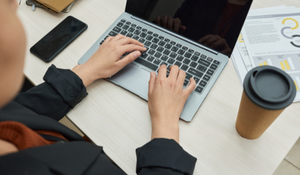 If you work for a government or nonprofit social services organization, you're probably well aware of one of the most common woes of social workers, i.e., the caseload.
It's no secret that there is a serious shortage of social workers in the country, and there are way too many cases per worker. This is essentially why case management is taken as a serious concern across social services organizations. Since the 1990s, case management software has been widely available and highly recommended to help manage the large, overwhelming work loads in the social services field.
But if you're not quite about them yet, this should help.
What Exactly Is A Case Management Software and What Does It Do?
Case management software is basically an on-site or cloud-based platform that lets your organization compile and store all the case data into one space. By centralizing all of the information like contact details of clients, case history, case notes, visitation schedules, communication records, and billing, you can easily keep better track of relevant data.
Moreover, case management software also streamlines your work for you and helps with case reporting and tracking. And it allows you to share relevant information with other caseworkers by giving them secure access.
Some Undeniable Benefits of a Case Management Software
Case management software grew in popularity and became mainstream almost immediately after development because of the incomparable benefits that are offered.
For instance, it reduces human error significantly. When you're dealing with massive loads of paperwork, it's only natural for you to make mistakes every now and then. But when you're using case management software the chances of human errors are reduced because work is automated with built in safe guards.
One of the greatest advantages to case management software it that is allows you to access information remotely, making work more efficient, but also keeping your data completely secure. Intelligent software can also be a supervisor's right hand with data analysis and report generation. Let's not forget the added bonus of managing your team and caseloads both in person or remotely
Do You Really Need A Case Management Software?
If you work for a social services organization, government, nonprofit or profit then you definitely need human services case management software.
With the addition of high-quality social services software, you can run your agency more efficiently, boost productivity, gain control of your data, manage caseloads faster, protect your data, and secure new funding — all with significant savings of both time and money.
Want to find out more about social services software? You can start by looking under Social Service Software on our blog. We have great articles talking about how software can benefit social services organizations.
Are you more of a visual person? Then click FAMCare Videos where you can see our Case Management Software in action.
Want to learn more about FAMCare our industry leading Case Management Software, please click here.