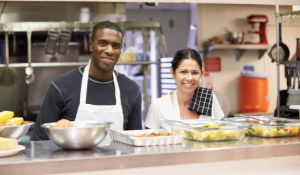 This site is dedicated to educating readers about the homeless community, as well as the triumphs and challenges encountered by those who are committed to helping them. Government organizations and nonprofits are working hard to create solutions for this vulnerable group. Case management software with a focus on homelessness can aid in making the process of finding a solution more manageable by giving organizations the tools they need to coordinate and speed up the various services and activities aimed at eliminating homelessness. The following are a few benefits for organizations who decide to invest in case management software that focuses on homelessness.
What is Case Management Software?
Case management software allows your agency to save and track all client information in one convenient area. This client information can include appointment schedules, contact info, billing, ongoing case updates, medical information and client interactions. Having this information complied in this manor simplifies reporting. In the social service fields, it is often referred to as social service software or human services software.
Benefits of Case Management Software When Tackling Homelessness
After a case has been registered in case management software, the client's health condition and living status can be tracked easily.
Homeless management information systems (HMIS) are part of case management software that enables the collection, organization, and use of sensitive, confidential, and privacy data from local homeless populations. The goal is to make it easier for other groups to collaborate and to take advantage of federal and state financing resources.
Here are a few benefits of homeless case management software: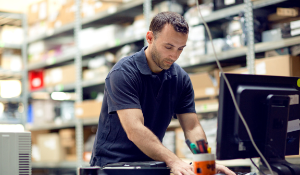 Better Care for Clients
A solid case management software can streamline and automate the social worker's tasks since they can focus on more one-on-one services to clients.
Help Avoid Mistakes
Human errors are most prevalent with repetitive tasks and inputting data. With the help of case management software, mistakes are drastically reduced when manual inputs are reduced.
Client Data Is Available Right Away
Quick and easy access is a must for time management when working in any case. Case management software help provide quick access to client data without having to find it manually.
Lower Operating Cost And Increased Efficiency
Accessible, consistent, and structured data decreases the number of times firms must invest in sorting through data and re-gathering tasks that have now been accomplished. As a result, payroll expenses are reduced, and operating efficiency is increased.
Who We Are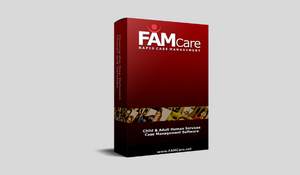 FAMCare social services software has been a leader for agencies looking to improve how they manage data and outcomes for society's most vulnerable for over two decades.
Our platform makes it easier for shelters and homeless care organizations to manage all of their HMIS, food bank, and homeless data. We give human service social workers the knowledge, instruction, and assistance required to make sure everything runs well so you may concentrate on what's important...the clients your serve.

FAMCare social service case management software offers a flexible, smart, and tried-and-true tool that streamlines the continuity of care process by automating and digitizing activities.
To learn more visit us under clients we serve or let's have a conversation!