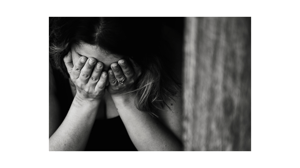 Unsung Heroes
"Latino and African-American residents of the United States have been three times as likely to become infected as their white neighbors, according to new CDC data, which provides detailed characteristics of 640,000 infections detected in nearly 1,000 U.S. counties," the Times reports. "And Black and Latino people have been nearly twice as likely to die from the virus as white people."

CDC Statistics
The researchers found that 33.9% of people under 65 who died were Hispanic, yet they account for just 20% of the under-65 population in the U.S. Similarly, Black, Asian, and other non-white people accounted for 40.2% of deaths under 65, though they make up just 23% of those under 65 nationally.

Percent of nationwide deaths from Covid by Race and Age Group:

Age Group Whites Latinos

0-24 17.4% 44.3%
25-34 15.8% 43.2%

35-44 14.2% 49.7%

45-54 30.8% 43.3%

55-64 30.8% 32.3%

65-74 42.5% 23.7%

75-84 56.0% 17.5%

California Case Study

The coronavirus has killed at least 12,407 people in California. Nearly half of them are Latino. California saw a five-fold increase in coronavirus death rates among Latinos of working age over the past three months when a surge in coronavirus cases was reported after the state partially reopening its economy, according to a new study released Thursday by the Center for the Study of Latino Health and Culture, which is part of UCLA Health.

As the coronavirus works its deadly way into every nook and cranny of California's population, its victims' profiles become clearer and clearer. They are the unsung essential workers such as the farm workers who feed California, truck drivers who transport the state's goods, meat and vegetable packers, the grocery industry's shelf stockers and checkout clerks, construction workers, automobile mechanics, gardeners and landscapers, bus drivers, office cleaners, nursing home attendants, and others who toil day and night to keep California functioning.

Working Class Heroes

As it turns out, it is not a particular race that is being victimized by this coronavirus, but rather a class. In America we often substitute race for class because we don't like to talk about class in a country that tries to be blind to class and vows that "all men are created equal". But it is becoming more manifest daily that economic class distinctions are more marked than ever before in our history.

While the upper middle class professional and college educated office-workers were able to work from home and avoid infection, the essential working class showed up, were exposed to infection, brought the infection home to their families, and often died for their trouble. This is the unvarnished truth. This has been the unequal saga of class throughout human history. This is why we must honor and respect our working-class heroes, not look down on them. We were, after all, "all created equal".