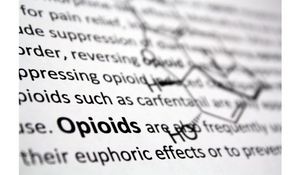 Nearly 500,000 people died from opioid overdoses from 1999-2019. This epidemic of opioid overdose deaths can be outlined in three distinct waves.
The first wave began with increased prescribing of opioids in the 1990s, with overdose deaths involving prescription opioids (natural and semi-synthetic opioids and methadone) increasing since at least 1999.
The second wave began in 2010, with rapid increases in overdose deaths involving heroin.
The third wave began in 2013, with significant increases in overdose deaths involving synthetic opioids, particularly those involving illicitly manufactured fentanyl. More than 14,000 deaths involving illicitly manufactured synthetics occurred in 2019, which is equivalent to about 38 deaths per day.