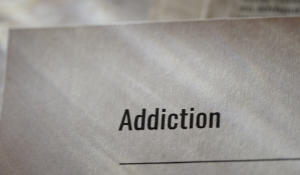 As so often happens in our modern 24-hour news cycle the latest crisis pushes any ongoing crisis off the front page and out of public consciousness. COVID 19 and January 6th have all but eliminated the opioid addiction epidemic from our front-page view. However, the crisis has not gone away. Provisional data from CDC's National Center for Health Statistics indicate that there were an estimated 100,306 drug overdose deaths in the United States during 12-month period ending in April 2021, an increase of 28.5% from the 78,056 deaths during the same period the year before. The new data documents that estimated overdose deaths from opioids increased to 75,673 in the 12-month period ending in April 2021, up from 56,064 the year before. Overdose deaths from synthetic opioids (primarily fentanyl) and psychostimulants such as methamphetamine also increased in the 12-month period ending in April 2021.
Placing Blame Is Not a Solution
Social workers we talk to believe that our political discourse has devolved into a cycle of first placing blame then moving on to the next headline. However, they point out that finding someone to blame for social problems rarely solves the problem. In the case of America's opioid addiction crisis, once our legal system reached a deal with members of the billionaire Sackler family and their company, Purdue Pharma, to pay as much as $6 billion to help communities address the damage from the opioid crisis, the punitive lawsuit resolved the crisis in the public's mind.
But We Are Making Progress
Finding Purdue Pharma and the Sackler family guilty of encouraging the reckless prescribing of opioids has indeed slowed down the practice. However, the illicit introduction of synthetic opioids into the market by drug cartels has accelerated the overdose fatality rate even as the initial legal prescription rate of pharmaceutical opioids has diminished. Synthetic opioids, including fentanyl, are now the most common drugs involved in drug overdose deaths in the United States.
Fentanyl
Fentanyl is a synthetic opioid that is 50-100 times stronger than morphine. Pharmaceutical fentanyl was developed for pain management treatment of cancer patients, applied in a patch on the skin. Because of its powerful opioid properties, Fentanyl is frequently abused, added to heroin to increase its potency, or disguised as highly potent heroin. Many users believe that they are purchasing heroin and don't know that they are purchasing fentanyl, which often results in overdose deaths.
Naloxone
Social workers and medical professionals have responded to this widespread misuse of fentanyl with an emergency intervention that is beginning to save hundreds of lives. Naloxone is a medication approved by the Food and Drug Administration (FDA) designed to rapidly reverse opioid overdose. It is an opioid antagonist—meaning that it binds to opioid receptors and can reverse and block the effects of other opioids, such as heroin, morphine, and oxycodone.
SAMHSA
Social workers at the Substance Abuse and Mental Health Services Administration are working with their federal partners, states, first responders, and other stakeholders to educate on the use of, and increase access to, naloxone. In an effort to save more lives from opioid overdose, they have published a toolkit to serve as a foundation for educating and training first responders:
STEP 1: EVALUATE FOR SIGNS OF OPIOID OVERDOSE
Signs of overdose, which often results in death if not treated, include:
Unconsciousness or inability to awaken.
Slow or shallow breathing or breathing difficulty such as choking sounds or a gurgling/snoring noise from a person who cannot be awakened.
Fingernails or lips turning blue/purple.
STEP 2: CALL 911 FOR HELP
STEP 3: ADMINISTER NALOXONE
Naloxone should be administered to anyone who presents with signs of opioid overdose or when opioid overdose is suspected. If the person overdosing does not respond within 2 to 3 minutes after administering a dose of naloxone, administer a second dose.
STEP 4: SUPPORT THE PERSON'S BREATHING
Ventilatory support is an important intervention and may be lifesaving on its own. Rescue breathing can be very effective in supporting respiration, and chest compressions can provide ventilatory support.
STEP 5: MONITOR THE PERSON'S RESPONSE
All people should be monitored for recurrence of signs and symptoms of opioid toxicity for at least 4 hours from the last dose of naloxone or discontinuation of the naloxone infusion.
The Battle Goes On
Social workers are still working furiously to arm first responders with the tools and knowledge to save lives. The battle against opioid addiction and overdose death is still raging.
If you have enjoyed reading this blog, then don't stop here! Please click "what social workers do" to read more informative articles. Enjoy our content? Then please subscribe for instant, weekly or monthly updates!