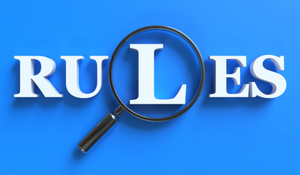 Known as the "Cures Rule," this national policy requires healthcare providers to give patients access to all of the health information in their electronic medical records "without delay" and without charge. It mandates that patients have rapid, free, and full access upon request to test results, medication lists, referral information, and clinical notes, all in electronic formats. Some refer to the Cures Act Final Rule as the "Open Notes Rule." This "Final" Rule supports seamless and secure access, exchange, and use of electronic health information. The rule is designed to give patients and their healthcare providers secure access to health information.
HIPPA - 1996
Since 1996, medical records have been carefully guarded under the Health Insurance Portability and Accountability Act, popularly known as HIPPA. Put simply, HIPPA delineates restrictions on who has access to patient health information and regulates who has what credentials and how much of what data is accessible to them. With the widespread use of electronic data storage, authorities felt it necessary to insure confidentiality of patients' medical health records. Over the past 25 years, however, to ensure compliance and confidentiality many providers restricted access across the board and granted it only to those who could prove proper credentials. In many instances, the patients themselves had trouble accessing their own records or had to follow draconian rules they did not understand to get their information released to another care provider.
The Cures Act – 2021
"The Cures Act assumes that HIPAA is not being properly followed in many cases and is not promoting fast enough access to patient information," says Kelly McLendon, RHIA, CHPS, managing director at Compliance Pro Solutions. "It's assumed that HIPAA is being used as an excuse to be restrictive in certain instances. The Cures Act is there to open up the information flow."
The two primary Cures Act rules that have recently gone into effect regarding information blocking.
The first is that patients must be granted access as quickly as possible to their patient information upon request, free of charge. (Previously, HIPAA required providers to grant access within 30 days.)
The second states that patients must be able to access their information via third-party applications. This will require those in the health care industry to utilize standardized application programming interfaces to facilitate information flow between providers and patients. For example, information must be able to flow seamlessly from an EMR to an app on a patient's smartphone. By October 2022, it was no longer excusable for record management platforms to be incompatible with the patient's chosen third-party app, so long as the app abides by the rules for such access.
Social Workers in Health Care Systems
Clinical notes written by social workers in health care systems must not be blocked and made immediately available to patients upon request through a secure, online portal at no cost. The types of clinical notes that must be shared with patients include the following:
Consultation notes
Discharge summary notes (may also include closing summary)
History and physical (psychosocial assessment including plan of care)
Procedure notes (description of interventions used)
Progress notes (summary of each interview, goals, and progress made)
Social Workers in Mental Health Settings
Clinical social workers (CSWs) in mental health settings must also adhere to the new rule and the types of open notes that can be shared with patients. They are required to share the following:
Counseling sessions start and stop times.
The modalities and frequencies of treatment furnished.
Results of clinical tests
Summary of diagnosis, functional status, treatment plan, symptoms, prognosis, and progress to date.
The new rule does not apply to psychotherapy notes as long as they meet the HIPAA definition of psychotherapy notes which states:
"Psychotherapy notes are recorded (in any medium) by a health care provider who is a mental health professional documenting or analyzing the contents of conversation during a private counseling session or a group, joint, or family counseling session and that are separated from the rest of the individual's medical record."
Social Work Implementation
The Cures Act came out in April of 2021 and is a federal regulation granting patients more access to their medical records that are in online data bases including case notes/progress notes produced by social workers. This has led to some problems with clients reading what their therapists are writing about them or not being able to access their records because social workers have not made the required changes. Social workers have expressed concern about access to records by parents of minors and those who may be involved in intimate partner violence, so it is critical that clinicians consider carefully how they need to structure their documentation and record keeping. Knowing that patients will have access, the notes must be written in a way in which they -
Are understandable to patients
Focus more on the patients' needs and what they need to know
Engage patients in the treatment process
Reflect nonjudgmental language