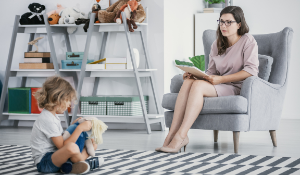 Most people think social workers are like high school friends that are willing to help in any way they can. They are willing to listen to your problems then try to think up some way to help you out. Nothing could be further from the truth.
Science
Social work is a science. Over many decades the social work profession has evolved a precise methodology designed to guide clients down the path to a more stable life. Trained caseworkers carefully execute the same step-by-step procedure on behalf of a wide variety of clients from the elderly to the homeless to children at risk to veterans suffering from PTSD to teenagers caught up in the criminal justice system. Each case is unique, but the method used to help every vulnerable client is tried and true and carefully adhered to by all effective caseworkers.
The Step-by-Step Science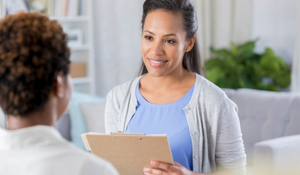 Intake - The first step is the introduction of the client to the social worker. At this stage the caseworker must meet each client in the context of their unique need. Assembling thorough and accurate information on a client's history and current circumstances is essential before taking the next step.
Assessment - Step two is a formal needs assessment that flows from historical records, client interviews, previous care provider input, and the caseworker's evaluation of the client's current condition.
Care Plan - Once the caseworker has carefully assessed a client's needs, he/she designs a care plan. Depending on the nature and circumstances of each client, a care plan often involves coordination with outside providers, financial assistance, insurance certifications, logistical arrangements, family involvement, and appointment scheduling.
Execution - Case workers guide clients through the care plan every step of the way. Without follow-thru no care plan is effective, and the client often sinks into more dire circumstances.
Evaluation - The case worker evaluates each client's progress every step of the way through personal interviews and assembling feedback from outside providers.
Discharge - When the client's needs as stated in the care plan have been met, the caseworker executes a formal discharge. This is an important step for clients to affirm and take back responsibility for their future.
Outcome Evaluation - After every case is discharged, caseworkers carefully track outcomes to evaluate the effectiveness of the care plan.
Record Depository - An important step in every case is to carefully complete and deposit the record in a secure location so that the client can access the care plan for future assistance if required.
An Artful Science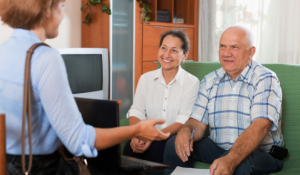 Every social worker carefully executes the eight steps above for each client. Applying a strict scientific procedure to such a wide variety of vulnerable clients takes a large dose of empathy, patience, kindness, and imagination. That's the Art.
The science of social work must be executed with each individual client in mind to achieve positive outcomes. This is the talent that elevates social work beyond the mundane and routine and sets caseworkers apart from their peers in other professions. The art and science of social work must be executed in unison to be truly life changing. It is amazing how many social workers can blend the science with art and help thousands of needy people nationwide.
We hope you enjoyed reading this blog selection. You can read more about issues/solutions for social workers by clicking this link.