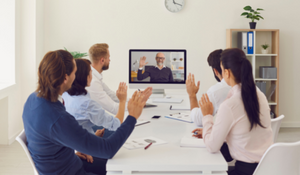 As we peer into our crystal balls to forecast future trends for human service organizations, all indications point to a highly tech-backed and advanced operational path. Disruptive technologies are being implemented by an increasing number of welfare organization managers and case workers in order to improve performance and case management.
Here are the three most sought-after tech trends for non-profit organizations in 2023.
Build a Social Media Presence
Every non-profit, from child welfare, family, veteran, and re-entry case managers to government and foster care NGO executives, wants to maximize its impact and reach. You cannot afford to ignore social media marketing in this day and age. To reach more people in need, plan and invest in developing a strong social media presence on LinkedIn, Facebook, Instagram, and other platforms.
Social media also enables NGOs to collaborate with businesses and corporations that share a similar CSR vision and mission. In short, social media marketing can help your NGO or NPO succeed and refine its brand identity.
Rely on AI
Artificial intelligence (AI) is expected to rapidly capture future markets. Stanford SOCIAL INNOVATION Review makes a compelling case for how AI can help social service and welfare organizations improve their case management functions including improved services.
AI can also help you in a variety of ways, including soliciting donations and assisting partnering charities and case management firms. The best part is that AI can be integrated into smartphones and other mobile devices, allowing for easier data access and case management from any location, at any time.
Move to the Cloud
The cloud is both the present and the future of successful social service organizations. Some of the most amazing features of cloud-based case management software include:
Cloud-based case files storage
Best-practice case templates for faster reporting
Role-based security for managing and improving data confidentiality
Freedom to personalize data files and dashboards
Cloud-based case management will also improve your case outcomes and accuracy with advanced analytics.
FAMCare Rapid Case Management
Implementing cloud-based case management software like FAMCare as your first major step toward organizational success in 2023 and beyond. FAMCare's team has spent the last 24 years developing a social services case management software tool that is flexible, high-end, and secure.
We invite you to learn more to see if FAMCare is the right fit to transform how your agency manages their data.