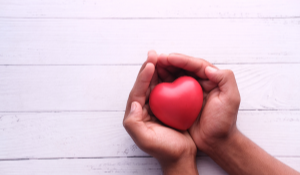 The significance of non-profit's efforts in the lives of so many people cannot be overstated. People from different cultural and social backgrounds take advantage of such non-profit organization services in completely diverse ways.
However, how does case management software help society? We respond by examining the significance of human services software in relation to the nonprofit organizations that choose to use this specialized software.
Case Management System Societal Benefits
After the COVID-19 pandemic, non-profit organizations are facing financial and employment challenges. The burden on the healthcare facilities, combined with the economic crisis, adds to the difficulty of non-profit financing. As industry and market conditions change, so do the stakeholders' and non-profit's ability to raise vital funds that sustain there organizations.
The global recession caused by the COVID-19 pandemic has resulted in historically high levels of unemployment, including non-profit organizations, which have been forced to lay off employees at an alarming rate in order to cut costs. When money is tight, organizations have little choice but to cut costs wherever they can.
During these times, non-profit services are most needed by society's most vulnerable groups, such as seniors, veterans, people with disabilities, homeless people, children, and struggling families. Demand for non-profit services has increased as budgets, resources, tools, benefits, and staff have decreased.
That is why it is critical to select the right tools for managing your social work operations. A robust case management system can assist an organization in reaching its full capacity and providing the best possible service to the clients they assist.
Let's examine two of the biggest benefits.
Let You Devote More Time with Society's Most Vulnerable Groups
You will be able to better serve vulnerable groups with the help of case management software. Nothing beats real figures and data when it comes to analyzing performance. Using a case management system, social worker or case manager workflow can be streamlined, caseloads and billings can be automated, and documentation can be reduced. By removing this stress, more time can be spent on providing excellent customer service.
Assist Stakeholders in Making Better Decisions
A case management system that gives a clear picture of the company's abilities, resources, strengths, and tendencies, helps reassure the organizational leader, board members, and stakeholders that the organization is on the right track. These elements boost the confidence stakeholders have while also reinforcing their commitment.
Last Thoughts on Case Management Software
A quality social services case management system should support your mission of providing superior outcomes for the individuals or families that you serve. With the provision of a high-quality software solutions, non-profits should be able to run their agencies more efficiently, boost productivity, gain control of their data, manage caseloads faster, protect their data, and secure new funding-all with significant savings of both time and money. Helping your to serve societies most vulnerable resources, should be the "WHY" of their mission.