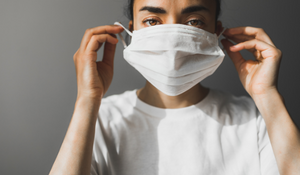 The country's psyche has put the pandemic aside. Even with the virus still circulating Americans have put away their masks and come out to play. This ability to quickly recover from even the most devastating traumas marks the American character. We're always ready to move on to new business.
The Lingering Affects
But in the marginal world of the most vulnerable and the nonprofit agencies dedicated to supporting them, the negative impact of the COVID-19 pandemic still lingers. The Center for Effective Philanthropy's recent research into COVID's impact on nonprofits found that while the pandemic had a devastating impact on nonprofits, the negative impacts were magnified for organizations that provided direct services and served historically disadvantaged communities. Most nonprofit leaders report that the COVID-19 pandemic has affected their programming, revenue, demand, and costs, (nonprofits that relied on foundation funding were experiencing fewer negative impacts and more stable funding than those relying on earned revenue, such as performing arts organizations or gifts from individual donors).
Nonprofit Agencies
Leaders of arts and culture organizations rate the impact of COVID-19 on their organizations more negatively than leaders of other organizations. "Our earned revenue is down by more than 50 percent. Audiences are not able to attend our live performances. We lack confidence in what lies ahead," says one leader. "We are trying to figure out how we are going to survive," says another.
Increased financial support from foundations, individual donors, and the government— including Paycheck Protection Program (PPP) funding—helped nonprofits fare better than their leaders had originally anticipated.
Many nonprofits report that their foundation funders were flexible, responsive, and communicative. "The most helpful support from foundations was unrestricted funds that could be utilized for operational expenses. With our earned revenue being hit so hard, operations were really the area that needed funding. We have and continue to receive support for specific programming, but operations are always difficult to fund. Funder flexibility this year has been paramount."
Beyond experiencing greater flexibility in new foundation grants, many nonprofit leaders report that at least some of their foundation funders took a variety of actions such as communicating about future funding, allowing the goals of existing grants to shift, and lifting up the voices of the people and communities they serve to inform public discourse. Another describes how their foundation funders were flexible with grant goals, saying, "We explained the inability to meet some objectives. They understood, appreciated the candid feedback and the call, and renewed funding at 100 percent for 2022."
Nonprofit leaders report taking a variety of actions to support the mental and emotional well-being of their staff as well. They say they have increased the frequency of one- on-one and organization-wide check-ins; allocated extra time off for rest, holidays, or illness; provided resources and information for staff on mental health support and counseling; allowed staff to work flexible schedules; and organized social or team-building activities for staff.
The People They Serve
As the nonprofit agencies became less effective post pandemic, the vulnerable people they serve are even more at risk.
One leader says, "Money is the biggest challenge. People were already cobbling together multiple jobs (driving Uber, waiting tables, bartending, etc.) and were barely surviving in the best of times."
Touching on the interrelated challenges of financial issues and food insecurity, another leader explains, "The pandemic's huge financial impact has taken away so many jobs. We are seeing people who were once regular donors now in line for a free meal. The economic and emotional impact of that on people is devastating and, unfortunately, there is no vaccine for that."
A leader of a health organization says, "Disparities in access to and quality of care have been heightened by the pandemic and by the discriminatory application of crisis standards of care."
Having witnessed the mental health effects of the pandemic on children, one leader says, "Young people are disconnected from schools and supportive adults, relying on online communication where there are risks (e.g., stalking, harassment). Youth, particularly youth of color, have absorbed a lot of loss and are grieving so many things right now."
The People Who Care
A blog this brief, of course, cannot even begin to touch on the vast variety of lingering negative effects that three years of a viral pandemic could have on the nation's most vulnerable and the agencies that serve them. One thing is clear, however, the people who care stepped up and continued to fund the needs of the underprivileged.
Thank you all!