The Headline
After years of writing about the mass incarceration of Americans, it gives us great pleasure to share this headline with everyone in the social services community.
Oklahoma Frees Hundreds of Inmates in Largest Commutation in U.S. History
Over 450 inmates were released from jail in Oklahoma as part of a sweeping criminal justice reform effort by Republican Governor Kevin Stitt.
Stitt has made reducing Oklahoma's highest-in-the-nation incarceration rate one of his top priorities.
The Oklahoma Pardon and Parole Board voted unanimously to recommend that the sentences of 527 state inmates be commuted. 462 of those prisoners walked free on Monday (November 4).
"We really want you to have a successful future," Stitt told a group of released inmates. "This is the first day of the rest of your life... Let's make it, so you guys do not come back here again."
"It feels amazing to be on the other side of the fence," said Tess Harjo, a 28-year-old who was released Monday from the Eddie Warrior Correctional Center in Taft, Oklahoma. Harjo was sentenced to 15 years in prison after her conviction last year for possession of methamphetamines. She said she was surprised at the number of women she met in prison serving long sentences for drug crimes.
"I have met many women in here who came from a medium- or maximum-security prison who have already served 18 or more years," Harjo said. "It's ridiculous."
The Background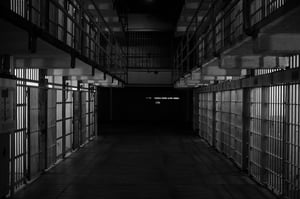 The United States incarcerates more of its citizens than any other nation in the world. The increase in the jail and prison population from less than 200,000 in 1972 to 2 million today has led to unprecedented prison overcrowding.
There are nearly 12 million jail admissions every year, and nearly 70% of people in jail are incarcerated for nonviolent offenses like traffic, property, drug or public order violations. The majority of people in jail are presumed innocent. Many are simply too poor to post bail and are disproportionately people of color.
Nonprofit's Role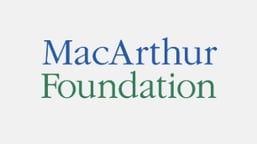 With an endowment of $7.0 billion, The John D. and Catherine T. MacArthur Foundation provides approximately $260 million annually in grants to non-profit organizations in 50 countries around the world. The Foundation entered the field of juvenile justice in 1996 to advance the scientific knowledge base about adolescent development and criminal behavior. This commitment to youth and criminal justice evolved into The Safety and Justice Challenge that is engaged in a long-term strategy of investment in local reform, research, experimentation and communications intended to create national demand for local justice reform as a means of reducing over-incarceration in America.
The Challenge supports jurisdictions across the country working to safely reduce over-reliance on jails, with a particular focus on addressing disproportionate impact on low-income individuals and communities of color.
The Sweet Smell of Success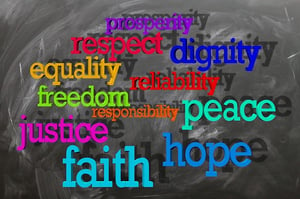 With this news out of Oklahoma, nonprofits like The John D. and Catherine T. MacArthur Foundation, who have been diligently investing in criminal justice reform for 25 years, are starting to see results. Millions of dollars and hours have been spent to educate the country on the injustice of mass incarceration.
Congratulations to the nonprofits who took up this mission and have stayed the course. You have truly changed the world.