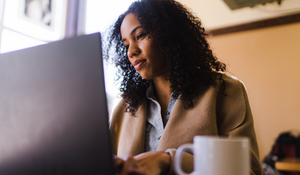 According to the statistics, the need for cloud-based case management and other technologies for legal/social organizations has escalated by 40% in the last few years.
More social workers, case managers, lawyers, and NGO executives are interested in implementing cutting-edge case management software tools to maximize efficiency and professionalism. However, many people in the industry are still unaware of how cloud-based software apps are more beneficial than traditional software.
If you're currently using Google Drive or DropBox to store your case files, you're already in the world of cloud storage. In this article, you will learn how cloud-based case management software can take your organizational performance to the next level!
Faster Operations—Fewer Mistakes
A cloud-based case management software such as FAMCare is ideal for improving data accuracy and security on the cloud.
Human services case managers need to be extremely cautious when it comes to case management and data security. They can benefit from cloud-based case management software in this situation. All of the files can be arranged into folders and categories. Due to regulated access management, regular upgrades aren't a problem anymore, and data exchange is simpler and safer.
Improved Flexibility
When an agency's case managers are working on a case and need immediate access to a specific dated file, they must sift through hundreds of documents on-site. Their productivity is increased by giving them access to cloud-based case management software that enables quicker, simpler, and more adaptable case file access.

The processes of data storage, categorization, and access are made simpler by cloud technology. Workers in the human services industry can read case updates, monitor recent case developments, and instantly share files.
More Robust Data Security
On-site case files are more vulnerable to theft. They can be destroyed by a natural disaster or go missing if a hacker manages to attack and access your data. Whether you run a social service or a government agency, data security should be a top priority.
You can store your data in the cloud using a cloud-based case management software tool like FAMCare. Providing a strong security solution reduces hacking risks. Continuous improvements and security updates to the 24/7 monitoring reduce the risk of security breaches. You must look for an advanced CMS solution that comes with complete security coverage and patented data risk prevention.
Trust FAMCare for Your Complex Case Management Needs
FAMCare can assist you in automating the case management function of your organization. With over two decades of industry experience, Global Vision Technologies has created an industry-leading cloud-based software tool for NGOs and government agencies. To find out if FAMCare is a good fit for transforming how your agency maintains its data, we invite you to learn more...