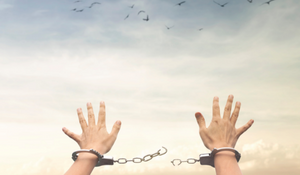 Every year, nearly 600,000 people are released from prison. More than two-thirds of inmates are arrested again within three years of their release. Former inmates may struggle to re-enter society due to obstacles such as unemployment, homelessness, or a lack of funds.
The majority of these people do not receive the assistance and counseling they require to avoid committing another crime. In this case, re-entry programs can be beneficial. They want to help ex-offenders reintegrate into society. Re-entry programs offer a variety of services such as job placement, housing, and mentoring. Let's examine how re-entry programs improve a community.
Contribute to a Healthy Community Sense
Substance abuse is a major impediment to successful re-entry. Most re-entry programs are equipped to provide substance abuse counseling and support to those in need.
Accommodation, work, and psychological well-being issues can all contribute to or affect drug-related problems. Re-entry programs allow people to receive the health care they require after re-entering society.
Promote Public Security
To improve public safety, it is necessary to reduce re-conviction. Re-entry programs help ex-offenders rebuild their lives and reduce their chances of committing new crimes and returning to prison. Lowering the number of habitual offenders reduces crime rates and makes neighborhoods safer.
Unemployment Rates Will Be Reduced
Many ex-offenders have a difficult time finding work. Individuals must obtain useful work in order to progress in their lives. Several people face difficulties because they need more education or skills to be ready for a job.
Ex-convicts can use re-entry programs to help them find success after re-entering society from prison by providing services such as writing a résumé or practicing interview questions. Preparing these people for success and assisting them in obtaining long-term careers is the answer to changing their lives.
Help Break the Cycle of Reconviction
Re-entry programs benefit the community as a whole by providing support, counseling, and guidance. Addressing socioeconomic concerns and removing barriers to effective re-entry reduces criminal activity and prevents recidivism.
Role of Re-Entry Software
Case management is a critical component of the success of any inmate re-entry program. No program can be successful unless it can monitor, record, and assess each person's progress toward societal re-entry. Software specifically designed for re-entry programs can dramatically improve an agency's chances of success.
FAMCare is a proven re-entry case management software that is adaptable and flexible based on individual agency requirements. Want to learn more about what FAMCare can do for your agency? Let's have a conversation...