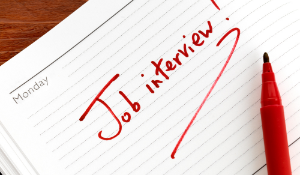 During the COVID-19 crisis, almost 9.6 million Americans lost their jobs. Searching for the right job is difficult, with continuous rejection and unpleasant interviews. Job-search stress has been connected to mental health problems like depression and anxiety. Fortunately, non-profit organizations are working to open new doors for unemployed people to help them find a job. Nonprofits that specialize in workforce development provide job seekers with the resources and training they require to find work and succeed. A startling number of individuals are now receiving assistance from nonprofits that focus on workforce development.
Let's explore how unemployment contributes to mental health concerns and how nonprofits assist job seekers in finding the right job.
What Effects Do Job Searching and Job Loss Have on Mental Health?
Job hunting stress is distinct from other types of stress in that it is brought on by the process of looking for work. However, job-search anxiety is a never-ending cycle. It may make you feel unwanted, concerned, disturbed, and depressed about your prospects for the future.
People's self-esteem can suffer as a result of not being able to find work. It may have an impact on your relationships as well as your personal growth. As a result, several non-profit organizations are attempting to reduce the prevalence of unemployment-related mental illnesses by providing opportunities to assist job seekers in their search for unemployed individuals.
Nonprofits Role in Reducing Unemployment
The unemployment rate has reached an all-time high as a result of the immediate firing of employees from unsecured businesses during COVID-19. Unemployment is a serious threat to people's mental health and a country's economy, and it must be addressed immediately.
Nonprofits play an important role in lowering the country's unemployment rate by providing a variety of services such as education, new opportunities, resume building programs, and training, in which jobless individuals are taught key skills, company management, and e-skills.
Some non-profit job placement programs aim to break the unemployment cycle by providing low-income individuals with the resources and contacts they need to find meaningful work. Clients can use programs to interact with specialists in various fields, apply for jobs, and access online training opportunities.
Here are a few non-profit organizations that assist people in finding work:
Job opportunities for Veterans or Retired Military Personnel
Switching from the military to a civilian job may be difficult and stressful. FourBlock is a network of local affiliates that assists military personnel make connections, networking with companies, and effectively transitioning into new employment.
Women's Opportunities for Women
The Women's Center encourages independence and self-sufficiency by supporting women in southeastern Michigan in obtaining the necessary information and skills necessary to find work.
This job-services organization collaborates with local colleges and training facilities to provide extraordinary opportunities for women to thrive.
Jobs for People with Disabilities or Special Circumstances
Baker Industries' goal is to hire people who are having difficulty finding work. Adults with cognitive or physical disabilities, the homeless, those in recovery from alcohol or drug addiction, and those with a criminal record are all eligible.
Global Vision Technologies is proud to work with nonprofit and government organizations that serve veterans, workforce development, mental health, re-entry, and the homeless. Please visit Clients that we serve to learn more about how FAMCare case management software assists agencies that serve our most vulnerable.