Time is always of the essence in the nonprofit world, with many organizations left feeling like there just isn't enough time in the day to get everything accomplished. Looking for ways to work towards achieving your organization's mission while managing the day-to-day tasks?
Having the right nonprofit software solutions can automate or at least streamline some of the more mundane tasks case workers need to perform, freeing up more time to spend with the people who need your attention and the mission at hand.
Time management is always a difficult balancing act for anyone working in a nonprofit organization, but with the right nonprofit software solutions , you and your team will be able to focus more on serving your clients and spending less time on paperwork and reporting.
Benefits of Nonprofit Software Solutions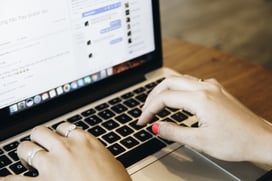 When you have the right software in place you'll be able to increase the efficiency, effectiveness and transparency of your programs, services, workflows and client management process. The right software solution will help eliminate the need for a complex filing system and allow for fast access and streamlined service to all facets of the program. This gives you more time to work on the things that matter the most to you, to your organization and to the people you serve.
With a fully-hosted, web-based case management software application your nonprofit can manage clients' data faster, smarter and with less effort. This may seem like a fantasy, but the right software is out there for your organization.
How to Know Which Nonprofit Software Solutions Work for You
They can streamline all your processes, from client intake to case management.
They provide helpful data and analytics that help your organization improve its services and prove value to funders.
They help improve service quality and staff management
Four Reasons You Need Nonprofit Software Solutions
Too much paperwork and too many various data systems.
To stay in compliance and meet funder requirements.
To remove the danger of reporting gaps and missing data.
To help plan for a program evaluation.
We know there is never enough time for those working in the nonprofit realm. With the right nonprofit software solutions in place, your organization will be able to spend more time working towards its mission and less on the tedious reporting and case management side of the business.
Interested in learning more about how FAMCare's nonprofit software solutions can help your organization? Contact us to get the conversation started.