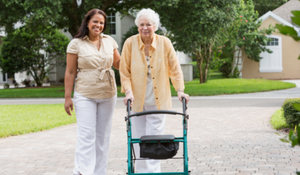 In the US, there are more than 700,000 caseworkers, according to data from 2020. If you're a member of this sizable workforce, you are well aware of the difficulties faced by those who work in the nation's human services.
It's never been more challenging to serve the people with a big number of individuals in need of your help, a growing workload, and a slow rate of growth among new employees. As a result, many caseworkers today who work in the fields of child welfare, juvenile justice, mental health care, and senior care are finding that technology can help them improve their operations.
If you're unsure about how technology and case management tools can help you, keep reading. We've compiled a list of six ways to use case management software and tools to help you not only become a better caseworker but also make your job easier.
Increase Efficiency
Using non-profit case management software can help you increase your efficiency. You spend less time manually entering data, taking notes, and ensuring record accuracy. This allows you to make better use of your time by utilizing technology.
Remain on Top of Things
Instead of missing important case details or looking for a needle in a haystack, technology allows you to become more agile. With the help of case management software that includes built-in search tools, you can now stay on top of all your cases.
Ensure Accuracy and Reduce Errors
Due to negligence and errors, caseworkers in the past have failed to protect their clients. That is no longer the case. Everyone today, from child and family care workers to veteran service workers, uses technology to ensure data, outcomes, and case records are accurate.
Manage Your Cases Better
You may use technology to manage your cases more effectively and advance your career. With the use of case management software, you are now better able to meet the requirements of your clients, manage your time effectively, and accomplish more important work than ever before.
Become More Productive
Productivity is so much more crucial to the human services sector than it is to other industries. You are not just working harder but also helping more vulnerable people, such as children, adults, and seniors. There's a phrase on the FAMCare team that goes, "Casework isn't easy, but it can be simpler." With more than twenty years of expertise, we are aware that the success of your agency depends on your capacity to incorporate best practices into routine caseworker tasks.
We invite you to learn more about FAMCare with a simple...Let's have a conversation