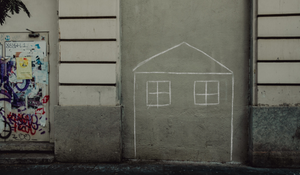 An estimated 4.2 million teenagers and young adults are homeless each year. Children who are homeless or at risk of becoming homeless have higher rates of mental health problems such as behavioral issues, anxiety, and depression than children who live in unstable households.
The importance of mental health in programs for homeless young people cannot be overstated. Furthermore, most people's willingness to seek therapy is limited by a lack of access to mental health care. For organizations and services that work with at-risk youth, emphasizing mental health is critical to long-term sustainability.
How do Young People Become Homeless?
Financial Hardships–When parents are imprisoned, incur massive debts, or lose their jobs, their families may become homeless. Parents may also experience unexpected and temporary financial difficulties.
Family-Related Issues – When parents are involved in drug or alcohol abuse, or the child is experiencing a mental health issue that the parents are unable to address, the children may flee their homes.
Release from Foster Home or State Detention – When children or teenagers are released from the custody of the government, a foster home, or a juvenile prison, they are frequently left alone.
Why is Mental Health Important Among Youth?
Recognizing and addressing mental health issues that adolescents and young adults face is critical to their long-term psychological and emotional well-being.
Mental health issues can contribute to a variety of other issues for homeless adolescents, including:
Increased rates of school dropout
An increased risk of drug abuse
Increased rate of unemployment
Common Mental Health Issues Among Homeless Youth
Children and adolescents who are homeless are more likely to develop a variety of mental, emotional, and behavioral health problems. According to research, homeless teenagers and adolescents are more likely to develop mental health issues and engage in risky behaviors.
Some of the mental and behavioral health issues that homeless youth face include:
Post-traumatic stress disorder
Anxiety
Depression
Mania
Schizophrenia
Misconduct disorder
Substance abuse
Strategies must be developed to address and improve the mental health of homeless teenagers. The ultimate goal is to create a comprehensive, integrated approach to serving these adolescents. They require safe housing as well as comprehensive support tailored to their specific needs.
We suffer as a culture when we allow our teenagers to fall between the cracks. As a result, by assisting every youth's passage into successful adulthood, we improve both their lives and our society.
Help The Homeless Youth More Effectively
FAMCare social services software has been a leader for agencies looking to improve how they manage data and outcomes for society's most vulnerable for over two decades.
Our platform makes it easier for shelters and homeless care organizations to manage all of their HMIS, food bank, and homeless data. We give human service social workers the knowledge, instruction, and assistance required to make sure everything runs well so you may concentrate on what's important...the clients your serve.

FAMCare social service case management software offers a flexible, smart, and tried-and-true tool that streamlines the continuity of care process by automating and digitizing activities.
To learn more visit us under clients we serve or let's have a conversation!