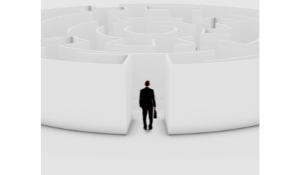 As social workers keep their heads down tirelessly toiling away on individual case work, we thought it might be helpful to share with them the "big picture" perspective of their profession published by the National Association of Social Workers (NASW) as its 2021 Blueprint of Federal Social Policy Priorities. It articulates meaningful actions our society should take to address the COVID-19 crisis, promote mental and behavioral health, eliminate systemic racism, and ensure civil and human rights for all. In case you missed it, here is a summary of your profession's "big picture" wish list for 2021.
The NASW's Summary of Social Work Imperatives:
COVID-19 recovery - Our country must now focus on making vaccinations equally available to every citizen who wants to be vaccinated regardless of race, geography, social or economic status and provide additional COVID-19 economic relief and stimulus packages.
Supporting the essential social work workforce - Almost all child welfare programs struggle with recruiting and retaining qualified and effective child welfare staff. Turnover rates remain high, at 20 to 50 percent nationally (National Child Welfare Workforce Institute, 2020). Federal investments in social work and social work education are critically needed to ensure that there is a sufficient supply of social workers to meet evolving demands.
Eliminating systemic racism - Racial inequalities persist at an institutional level and remain closely related to economic and educational disadvantages. Disadvantages that are disproportionately borne by African Americans and other people of color, largely due to centuries-old institutions of racial oppression, have received insufficient structural redress. As a nation, we must commit to transforming the entrenched systems that obstruct progress toward racial equality built into the American culture.
Ensuring access to health, mental health, and behavioral health services - Nearly one in five U.S. adults aged 18 or older live with a mental illness (51.5 million in 2019) (U.S. Department of Health and Human Services, 2021). Mental disorders are among the most common causes of disability. We must make permanent the telehealth expansion under COVID-19, including removing site and geographic restrictions, enabling the use of audio-only devices and payment parity with in-person payment rates. Under the current system none of these services are covered by insurance, Medicare, or Medicaid. NASW supports the enactment of a national health care policy that ensures access to a full, coordinated continuum of physical and mental health and social care services for all people.
Addressing economic inequality and promoting financial asset building - Nearly half of all American households are financially insecure, without adequate savings to meet basic living expenses for three months. We can reduce economic hardship and the debilitating effects of poverty by adopting policies that bolster lifelong income generation and safe retirement accounts; expand workforce training and retraining; and provide financial education and access to high-quality and efficient financial services.
Preventing violence in their lifetimes – 44% of U.S. women experience sexual violence, physical violence, or stalking by an intimate partner (Smith et al., 2018). There is growing recognition of the evidence for mediation, restorative practices, and counseling as contributors to the service array to prevent and safely respond to intimate partner violence (Davis, Frederick, & Ver Steegh, 2019; Pennell et al., 2020; Wagers & Raditz, 2020). Funding for research on these approaches—and others that rely on strengthening relationships to reduce violence— is critically needed.
Reforming criminal justice and policing The United States has the largest prison population of any developed country in the world, with almost 2.2 million people in prison or jail. In addition, more than 4.5 million people are on probation or parole; and more than 70 million people have conviction histories that subject them to lifelong collateral consequences. We must immediately advance policing reform by 1) passing the George Floyd Justice in Policing Act 2)requiring law enforcement receiving federal funding to train officers in recognizing signs and symptoms of mental health or substance use disorder and 3) funding specialized training such as Crisis Intervention Teams, Law Enforcement Assisted Diversion, and Mental Health First Aid.
The Big Picture
We encourage all social workers who are toiling in the trenches with the fits and starts of individual case work to be reminded that yours is the profession that not only intervenes daily on behalf of vulnerable populations but also develops the vision for the betterment of society.