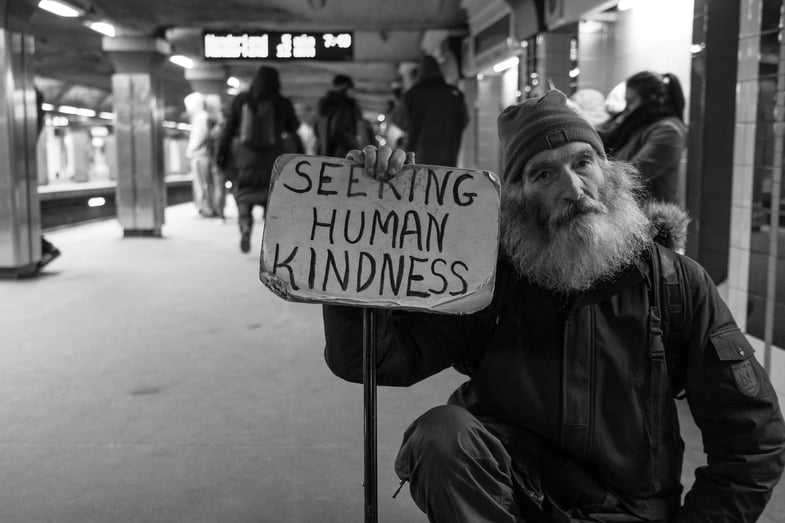 Often the people closest to us escape our notice. An old classmate of mine from the Harvard Business School recently surfaced with a simple but profound message that instantly clarified an issue I've been pondering all year - what motivates the dedicated people who toil tirelessly in the nonprofit world? The message was unusual coming from a business school graduate. After all, most of my Harvard classmates went on to become captains of industry focused on making money for themselves and their stockholders. And, for the most part, they were pretty good at it.
Another Choice
However, ten years after graduating from Harvard, Mike Robertson made an unusual choice. In his own words:
"In 1989, I decided that I was going to do what God called me to do. Now, that's sort of a strange thing, and nothing happened for two years, until I discovered that the National Association of Congregational Christian Churches was looking for an executive secretary. I took the job."
Kindness Through Service
Mike went on to explain how he sees his lifetime of nonprofit work.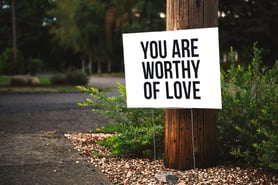 "Service is what it's all about...I have a program called the Love Kindness Program, in which love is a verb. We need to elevate kindness as being essential. My wife Emily and I have a Love Kindness Award at Piedmont College. We just instituted one at the University of Wisconsin, Milwaukee. We have one at the High Mount School, which is an elementary school. And I'm hoping that this is something that can expand.
"That, to me, might make a real difference in the world. If we would understand that kindness by itself––that we actually put kindness up as being the most important thing that we need to do, as the bedrock of everything else we do, then it seems to me we will have made a huge impact, not only in how we do our business, but how we interact with each other."
Mike's Wisdom of Kindness Is Nothing New
After reading Mike's story I realized what I had been seeing in all the dedicated nonprofit professionals I had been working with over the past year. Kindness is not something that we feel, it's something that we do. The great philosophers, writers, teachers, and religious leaders throughout the long arc of human history have always agreed.
Constant kindness can accomplish much. As the sun makes ice melt, kindness causes misunderstanding, mistrust, and hostility to evaporate. (Albert Schweitzer)
Human kindness has never weakened the stamina or softened the fiber of a free people. A nation does not have to be cruel to be tough. (Franklin D. Roosevelt)
To practice five things under all circumstances constitutes perfect virtue; these five are gravity, generosity of soul, sincerity, earnestness, and kindness. (Confucius)
Kindness and faithfulness keep a king safe, through kindness his throne is made secure. (King Solomon)
I feel no need for any other faith than my faith in the kindness of human beings. (Pearl S. Buck)
Kindness is the light that dissolves all walls between souls, families, and nations. (Paramahansa Yogananda)
My religion is very simple. My religion is kindness. (Dalai Lama)
Kind words can be short and easy to speak but their echoes are truly endless. (Mother Teresa)
Kindness, I've discovered, is everything in life. (Isaac Bashevis Singer)
Gratitude
I am grateful to Mike Robertson and all of the workers tirelessly toiling in the nonprofits I encounter in my work. During this disturbing time of dispute and tribalism they remind me of a more powerful energy that connects and binds all living creatures – KINDNESS.
Happy Holidays.
- Guest post by Frank Bennett