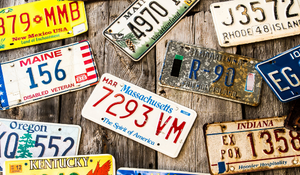 Since the onset of the COVID-19 pandemic, the demographics and logistics of the Social Work profession have shifted dramatically. Social workers are on the move, and telehealth has become ubiquitous. Social workers, however, are finding it more problematic than they had imagined moving from state to state. With ten years' experience and a graduate degree from a major university they expected to simply fill out some kind of "transfer form" to get re-licensed in the state they were relocating to. In other words, they expected a high degree of "reciprocity" from state to state. This, however, is not always the case.
Federalism vs. Reciprocity
Reciprocity is often assumed to mean a license is recognized by another jurisdiction with few additional steps that might be otherwise required. This presumption is understandable since college degrees, for example, are recognized nationwide with few exceptions. Professional licensing, however, has always been conducted in the true spirit of federalism. We Americans see ourselves as citizens of a single country, but it is more accurate from a legal perspective to see ourselves as citizens of a state that is 1/50th of a federation of independent states. In such a legal and cultural environment, reciprocity only means a loose agreement between fiercely independent jurisdictions. Only good faith and common sense allows some requirements to be waived in recognition of the applicant's current license.
State Licensing
The primary focus of all regulatory bodies is protecting the recipients of a professional's service, stated most succinctly as "protecting the public." Professional regulation through licensing, certification, or registration is a result of the need for government to intervene in activities within the private sector because serious conditions exist in which unqualified practice results in serious threat of harm to public health and safety. Mandated regulatory bodies are usually created by jurisdiction governance bodies or state legislatures. Their primary goals are to set standards for professional practice, enforce the law, establish rules and regulations that determine minimum qualifications for professional practice, and establish a process to discipline those who do not maintain or continuously meet the established standards. Most regulatory bodies have authority to grant, suspend, and discipline credentials issued by the regulatory body. Social work regulation, for example, has four primary purposes:
Protect the service consumer.
Protect the profession.
Protect the individual professional.
Aid consumers in the selection of a practitioner in the profession.
Affirmation and Cooperation
On the last business day of September 2022 there were 2.1 million job openings in health care and social assistance, a job openings rate of 9.2%. The overall job openings rate in the country was 6.5%. Social work across the country is desperately short of qualified professionals, and social workers are on the move, so it would seem logical that states would make it easy to transfer licensing from one jurisdiction to another.
Social work professionals themselves say, however, that strict licensing requirements are necessary. They acknowledge that some states still enforce arcane rules that need more modern application but do allow that the burden of getting re-licensed falls on the social workers themselves. Here's their advice to social workers seeking relocation to another state.
Take time to familiarize yourself with the jurisdiction's licensure process as well as the laws and rules.
Ask for help from organizations such as the Association of Social Work Boards.
Inquire about what can be waived. For example, if you have held an independent/clinical license for several years do you have to submit supervision hours?
What can the licensee submit to the board? What must come from a third party?
Are exam scores required?
Confirm in advance the type of license being applied for. With varying license titles, an out-of-state licensee can apply for the wrong type of license.
You may require a background check before a license can be issued.
A license verification, which verifies the holder has an active license, is also a standard requirement.
If you affirm the value and validity of your destination state's licensing procedure you will not waste time resisting requirements. All states are desperately short of social service professionals and will welcome you with open arms.