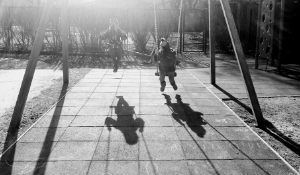 Social work is filled with disconcerting moral challenges. In child protective services, practitioners are called on to investigate reports of abuse or neglect of children. Once they have investigated the allegations and considered all relevant facts, these social workers have to make daunting decisions about whether to remove the alleged victim from their homes and find alternative housing arrangements. These decisions affect the parents, the children, and the family at large. Rest assured, social workers are aware that, even as they are trying to prevent the child from suffering abuse or neglect, someone is about to suffer. The cases these professionals are called upon to handle are rarely black and white.
Often the parents are struggling with their own issues and are making a good faith attempt to correct their behavior.
Sometimes the situation has degenerated into an economically untenable situation that the parents can no longer cope with.
A single mother may have had a nervous breakdown and the children must be placed in foster care.
A mother in addiction recovery will often relapse and lose her child to foster care until she gets back on track.
Domestic violence victims often suffer the double trauma of having the children removed for their own protection.
This short tragic list is only a sample of the complex circumstances social workers face on a daily basis, and they know full well that decisions to remove the alleged victims are nearly always traumatic. Someone is always harmed even though social workers are trying to prevent harm. These situations present social workers with a myriad of ethical concerns.
The Doctrine of "Double Effect"
In a recent discussion with child protective services case workers, they shared the doctrine of "double effect" they apply when asked to make decisions on a child's welfare.
They begin each placement decision asking themselves the following three questions.
Is the essential purpose of the decision to protect vulnerable people from harm?
Do I intend the good effect and not intend the bad effect, either as a means to the good or as an end in itself (like punishing parents for not behaving themselves correctly)?
Does the good effect outweigh the bad effect?
Simple but profound. Child protective services case workers must be scrupulously honest with themselves when looking deeply into their professional motives. They all agree that more times than they care to admit they have found themselves reacting emotionally (anger or pity) in these difficult situations and needed to ask themselves the three "double effect" questions over and over. The fact that they do speaks highly of their professionalism.
The Ethical Foundation of all Social Work
Social workers divide the broader ethical issues into 7 fundamental precepts:
Protection of Life - this must always be our #1 concern. All else is secondary.
Equality and Inequality - Everyone must be treated as equals and any hint of racism, gender bias, or classism must be eradicated.
Autonomy and Freedom - Each individual's autonomy and free choice must never be compromised.
Least Harm - All choices must be weighed against this standard.
Quality of Life - Must always be defined by the client.
Privacy and Confidentiality - Never compromised.
Truthfulness and Full Disclosure - The foundation of the social work profession.
Specific Ethical Concerns in CPS Practice
The Child Protective Services social work practitioner bears a further burden of concern over the 7 fundamental precepts. The CPS case worker must be particularly sensitive when it comes to "helping" their clients live better lives.
"The tendency is to tell them what to do because we're professionals and we know what's best."
CPS Case workers adhere to the following:
The right to self-determination of both parent and child.
The dignity and worth of the child regardless of age.
Their consent to what is about to happen to them.
The freedom to believe and practice their form of religion.
It is a self-admitted occupational hazard of CPS workers to think they know "what's best" for their clients. The CPS case worker we talked to for this blog put it like this…
"It is our professional responsibility to help our clients figure out what is best for themselves."
Ethical sensitivity weighs heavily on CPS case workers. "We must be careful to do no further harm."
If you enjoyed reading this blog, then don't stop here! You can read more about issues/solutions for Social Services Industry News/ Social Workers on our blog. Enjoy our content? Then please subscribe for instant, weekly or monthly updates!