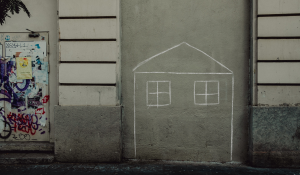 Fueled by a long-running housing shortage, rising rent prices, and the economic hangover from the pandemic, the overall number of homeless in a federal government report to be released in coming months is expected to be higher than the 580,000 unhoused before the coronavirus outbreak.
Sacramento Case Study
Sacramento, California's capital, where rents are soaring and officials disagree on how best to deal with the problem, homelessness has jumped 68% from 2020 to 2022. Massive tent encampments have risen along the American River, and highway overpasses have become havens for homeless people whose numbers have jumped a staggering 70% over two years and now approach 9,300 people without a home.
The surge has been driven in part by the city's legacy of being more affordable than other California cities, which has attracted new residents, overwhelming the housing market. People moving out of the San Francisco Bay Area, 90 miles to the southwest, have flooded Sacramento with more potential homeowners and renters driving up prices. One social worker told us, "Most of the people caught up in the Sacramento crisis were normal working-class people only a year ago. This current homeless spike is not a crisis of the traditional vulnerable population we have always worked with but rather everyday struggling single mothers, retirees, and working-class people who have been living paycheck to paycheck for many years."
Phoenix Case Study
The city of Phoenix has been enjoying one of the nation's most dramatic post-pandemic economic recoveries. "Work-from-anywhere" policies during the pandemic meant that people with droll office jobs in overpriced cities could look to sunny Phoenix for a change of pace. Between 2020 and 2021, Maricopa County gained more residents from domestic migration than anywhere else in the U.S. The inevitable result of this boom was that rent prices in Phoenix surged more than 25% in little more than a year creating a humanitarian crisis for people living on the financial edge.
A homeless encampment spanning several blocks in downtown Phoenix swelled to some 1,000 people sleeping in or beside lines of tents, shopping carts, tarps, bikes, and dumpsters. Many of the residents in the camp are elderly and use wheelchairs, canes, or walkers. Several people there said they'd become homeless during the pandemic, either because their rent prices soared or because they lost the ability to pay rent when they couldn't get work. Hundreds more sleep inside a 520-bed Central Arizona Shelter Services facility on the campus and in an additional COVID relief shelter. Both of which are typically full. Altogether, nearly 2,000 homeless people live in the immediate area.
Boston Case Study
After rising precipitously for five years in Boston, the number of people sleeping on the streets and in shelters has dropped 25% over two years as advocates focused on finding permanent housing for those on the streets the longest. Those efforts were bolstered last year by a city program that pulled together a list of homeless individuals to target for housing and other services. The city also moved to shut down one of its biggest homeless encampments, going tent-to-tent to assess the needs of those living there, and referring more than 150 of them to shelters and other housing. Since 2019, annual funding in Boston for homeless programs has jumped from $31 million to over $51 million.
From Economic Trend to Humanitarian Crisis
"There's winners and losers in this economic expansion," one Phoenix city official said. "You talk to the economic development people, you talk to the elected officials, they're excited because we've got substantial amounts of really good job growth. We're a very attractive market in that regard. Yet the low-income workers who might've been able to afford a modest apartment before the pandemic now have to contend with higher rent prices without the kind of wages, they'd need to rent them. A similar crisis is spreading to almost every sizeable city in America."
You can read more about issues/solutions for homeless/food pantry on our blog. Enjoy our content? Then please subscribe for instant, weekly or monthly updates!