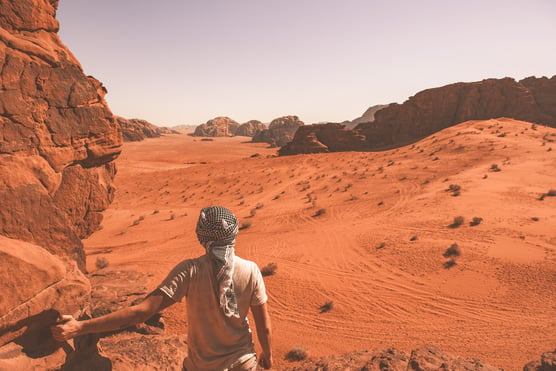 Arrested in January 2018 for illegally harboring and transporting undocumented immigrants, Dr. Scott Warren, a volunteer with No More Deaths (also known as No Más Muertes), stood trial on three felony counts in early June. He faced 20 years in prison for his efforts to provide food, water and other essential items to migrants crossing the Sonoran Desert near Ajo, Arizona, an area of the border that is considered particularly dangerous. About 250 migrants die there each year. On June 11, 2019, a Tucson jury, with an 8 to 4 vote, failed to convict Dr. Warren.
No Más Muertes
No More Deaths maintains a year-round humanitarian presence in the deserts of Southwestern Arizona. They work in the remote corridors into which migration has been pushed, where people are walking 30 to 80 miles. Volunteers hike the trails and leave water, food, socks, blankets and other supplies. Under the direction of a medical team, volunteers also provide emergency first-aid treatment to individuals in distress.
US Border Patrol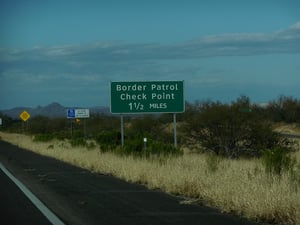 "The American people have tasked us with enforcing the laws that they put on the books. We take that responsibility very seriously. When people enter our country illegally, it is our job to detain them and arrange for their removal. Why are we the villains?" asked the border patrol agent we talked to. "We are either a country with borders or we are not. You can't have it both ways.
"The volunteers at No Más Muertes are walking a very fine line. We appreciate their desire to help these poor people in need, but when they come in contact with them, they should, of course, supply humanitarian aid, but then they must turn illegal immigrants over to us. They should not shelter them from us or help them evade us. That's what we believed Dr. Warren was doing and that's why we arrested him."
Dr. Scott Warren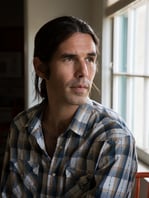 "In the time since I was arrested in January 2018, no fewer than 88 bodies were recovered from the Arizona desert. The government's plan in the midst of this humanitarian crisis? Policies to target undocumented people, refugees and their families. Prosecutions to criminalize humanitarian aid, kindness and solidarity. And now, the revelation that they will build an enormous and expensive wall across a vast stretch of Southwestern Arizona's unbroken Sonoran Desert."
Greg Kuyendall (Dr. Warren's attorney)
"We will do what our spiritual, religious and humanist teachers from every part of the globe, over thousands of years, have taught: individually and as a community, we become better only by facing our fears, by understanding the roots of our country's hatreds and ultimately, by putting the needs of the neediest ahead of our own needs; just like Scott Warren and all of you good people have been doing for decades now for the desperate souls dying in Arizona's desert."
Two Sides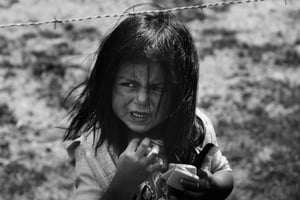 It's easy to see both sides of this argument. There are no villains only right-thinking decent people on both sides trying to make the most of what has become a humanitarian crisis. These humble immigrants have been victimized in their own countries and try to save themselves by "sneaking" into our country. Decent Americans reach out to help but can inadvertently "blur the line" if they also try to save these poor people from "deportation".
Oh, what a tangled web we weave when first we practice to deceive…
Walter Scott