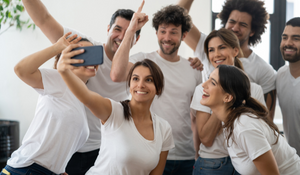 The US has one of the best social services infrastructures since there are so many nonprofit groups there. An estimated $1 trillion is added to the US economy annually by the 1.5 million registered non-profits.
Such is the size and scope of the sector, which is brimming with philanthropists, social workers, and community leaders eager to help humanity. You may have considered starting your own NGO due to the rising need for social services among the populace.
But establishing an NGO is not simple; there is a lot of paperwork, legal requirements, and procedures to take into consideration before a non-profit is launched.
Here is a step-by-step guide that will tell you all you need to know about forming a non-profit in the US to assist you. Take a peek, then begin your charitable adventure.
What is a Non-Profit Organization?
A non-profit is an entity that's registered as a 501(C)(3) Organization. A non-profit organization works towards serving communities, supporting causes, or providing help to marginalized communities.
To give just a few examples, in the US, you may create a non-profit to offer senior long-term care services, foster care, veteran services, or child welfare groups.
Various Non-Profit FAQs
Before you start the process of creating a non-profit organization, take a look at some of the Frequently Asked Questions (FAQs) we have answered for you:
Can non-profits make money?
a) Non-profits frequently make money. Any proceeds are, however, reinvested in the non-humanitarian profit's activities. The principle holds that you spend out what you get in in the end.
Can you receive a paycheck from your nonprofit?
a) Everyone employed by the business, including the founder, is eligible for pay. But with larger charities, the pay decision will be made by the board. It isn't decided based on the organization's revenues like it would be in a standard for-profit company. Remember that the fundamental goal is to help and support a vulnerable group.
Do non-profits pay taxes?
a) Non-profits are exempted from taxes, for which you will need to fill out certain legal forms. If your non-profit makes less than $50,000 a year, you can opt for Form 1023-EZ.
How long does it take to establish a non-profit?
a) The time will vary depending on the size and scale of the organization that you wish to open. There are lawyers that specialize in non-profit work. Smaller non-profits can also join organizations that help them to get organized and file paperwork.
Step-By-Step Guide to Start a Non-Profit
Here's the step-by-step process to establish your own human services organization.
Find a Purpose
Regardless of how driven you may be, consider why you want to start a non-profit. Consider whether there is a demand for the social service you want to offer and whether or not anyone else is already providing it.
Do the Research
Before getting into the paperwork for your non-profit, have your research ready. Almost half of the non-profits fail due to a lack of planning and research; make sure you're not one of them.
Pick a Sector
This is where you can decide the type of social service you want to offer. You can start a foster care, a child welfare organization, senior service, or a non-profit support group for minorities. Pick your sector wisely and focus on your passion.
Analyze Competitors and Market Dynamics
Once you have picked a sector, analyze other non-profits offering similar services. Learn about the market dynamics and challenges that hinder growth for non-profits in a particular setting.
Draft a Business Plan
A business plan will entail your non-profit's name, vision, mission, and plans regarding fundraising and marketing. A well-written business plan will help you attract donors and fulfill compliance needs.
The Right Technology Matters
When you're prepared to launch your organization, be on the lookout for technologies that can facilitate its growth. For NGOs, technology is crucial for everything from case administration to fundraising.
When your organization initially begins, you might not have the resources to purchase the newest technology, but as you grow, keep an eye out for new technology, such case management software made exclusively for social services. You may expand your nonprofit and serve more clients if you plan ahead for technological investments.
Author Bio
Since the 1990s, the author has been in charge of a non-profit organization in the US. The author has knowledge in juvenile justice, family and child services, and child welfare. The author returned back to the US to help the local community after spending many years working in underserved communities in Africa.