"Getting adopted is like finally being able to sit down after standing up for a painfully long time." — Sam, age 9, in foster care - Social Work Today
This touching testimony from a little boy finally emerging from the foster care system opened our eyes to the ongoing trauma children in state custody experience.
From Foster Care
Dr. Deborah Siegel, PhD, LICSW, DCSW, ACSW puts it this way in her article Foster Care to Adoption – Preparing Youths and Families for the Transition.
"Typically, a child in state custody experiences multiple placements. Thus, the child's traumas accumulate, affecting the child's sense of permanence, trust, attachment, neurocognitive development, learning, and behavior...
"Coming to terms with the fact that the parents they love and yearn for cannot keep them safe is a complex cognitive and emotional task that takes a long time to manage...
"Children need to grieve their losses and learn that those losses are not their fault and not a reflection of their worth as people...
"These facts must be delivered in clear, simple words that convey empathy and compassion for the parents' struggles, so children don't conclude that they are "bad seeds" who come from "damaged goods...
"The Children may be doing their best to manage trauma-reactive behaviors; their highly activated amygdala, not yet linked via neural pathways with their prefrontal cortex, make them unable under stress to engage in rational problem solving or anticipate consequences..."
To Adoption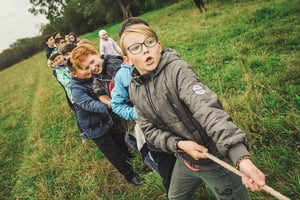 Social workers in the foster care system tell us that adoption does not instantly erase the wounds of the past. Adoption, they tell us, is a process, not simply a legal event. In fact, they caution that adoption presents new challenges to the child and the adopting family. Successful adoptive families evolve over time as they adapt to the challenging realities of family life with a child who may not be ready to attach and whose behaviors can be hard to manage.
One Step at a Time
The combined wisdom of Dr. Siegel and experienced foster care case workers we have talked to suggest the following steps for accomplishing a successful adoption must not be overlooked:
Help everyone understand that adoption is a process, not simply a legal event.
Be sure to secure the child's explicit agreement to be adopted by a particular family.
Initiate the process of "claiming," whereby both child and family explicitly state that they want one another and belong together.
Help the child create a "life book" - a scrapbook that tells the child's life story.
Arrange for the child to gently say good-bye to the original parents, each prior foster family and other significant relationships.
Write a plan detailing the nature and frequency of post placement contacts with birth parents and previous foster family members.
Keep the door open for future contact with birth parents and other significant relationships. Shutting the door can cause frustration, alienation and cut off the possibility of further healing together down the road.
Help the pre-adoptive family write down, with the child, household routines and expectations.
Stage a formal "hello ritual" to welcome the child into the new family.
Adoption – A Beginning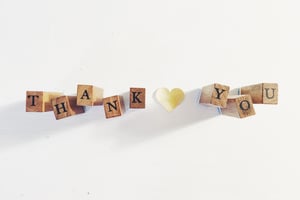 For case workers and the children and families in the foster care system to understand that adoption is not the end of the trauma, but rather the beginning of the healing, is critical to successful adoption. On behalf of the children, thank you all for your sensitivity and insight.