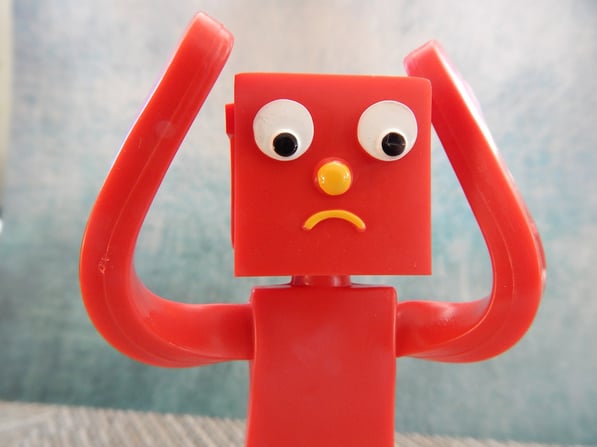 In our last post, we talked about how we are constantly in hackathon mode and how listening to and working with social workers in the field helps us find better solutions. In talking to those caseworkers and their supervisors recently, we were able to pull together a list of some of the top things that cause them frustration. Here is what they said and how we can help solve the problems.
Entering Case Notes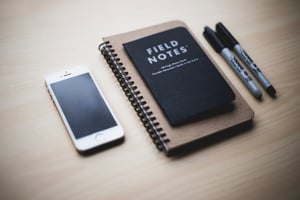 Keeping good records on each case is essential to being able to keep up on your clients' progress and make sure you are giving them the best possible care. Many caseworkers find it's a struggle to enter case notes. They are often away from their desk with clients. There are different documents that need to be included. They may even have trouble dealing with the technology presented in an online solution.
We took those issues into consideration when developing our case management software. FAMCare lets you securely access your case files from any device – your computer, laptop, tablet or smart phone. That makes it easy to enter case notes no matter where you are.
And it's easy to upload additional documents in any format (Word, PDF, audio, images or video) and manage them our built-in document repository. There is even a private space for you to upload multiple documents at once. Even if you are not technically advanced, FAMCare has success managers who are former social service agency workers who understand your work and can help you navigate the system faster.
Managing Complicated Treatment and Service Plans
Many caseworkers are frustrated with trying to manage complicated treatment and service plans. At FAMCare, our software solutions can help you develop a care plan, coordinate needed services, assist with caregiver issues, keep HIPAA compliant health records and even act as your client's advocate with various agencies. Identifying providers, setting up services and tracking treatment progress across various agencies can be done through a solution that is customized to your specific needs.
Finding Information Fast When Deciding to Take on a Client
Another thing we've heard from many caseworkers is that it is painful to find information fast that would allow them to decide on the spot whether to take on a new client or not. Sorting through the many different eligibility requirements and procedures for each client can be tedious. And each organization has different programs and services that need to be accessed. Finding all that at the moment you need to make a decision can be very stressful.
We have worked with caseworkers and supervisors to make sure your customized case management software solution has the up-to-the-minute data you need at your fingertips, wherever you are and whenever you need it. FAMCare takes time-consuming and tedious process and makes them simpler. Initial assessments, placements and care planning are handled by essential data collection tools. This provides you the data needed for risk assessment, program administration, planning evaluation, budgeting and more.
Knowing if Clients Are On Track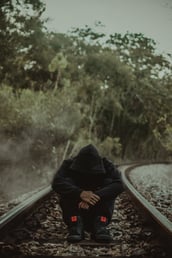 Once case workers have decided to take on a client, the next point of frustration is knowing whether or not each client's progress is on track. Using our software, you can review on-going data collected in real time.
It keeps track of your schedules, treatment plans, case plan implementations and outcomes. It allows you to collaborate with other service providers and have easy access to all required forms and paperwork. You can track participation and attendance in group sessions. And the clinicians you work with can directly enter psychiatric or health evaluations directly into the system. All of this helps you track your clients progress easily and in real time.
Not Knowing What Their People Are Doing
Supervisors who work with large teams get frustrated trying to keep track of what each caseworker is doing and how their clients are progressing. FAMCare created an intuitive workflow processor to help remind your caseworkers and clinicians when important events and tasks are due.
Dashboards can be set up giving multiple people secure access to each case according to their level within your organization. Connecting each caseworker under a supervisor allows them to check in on the progress of each client and each caseworker's workload. Supervisors can then keep track of their people's progress and shift workflow as needed. If one caseworker is overloaded and another has excess capacity, it is easy to spot and redistribute the work.
Not a Good Scheduling & Communication Process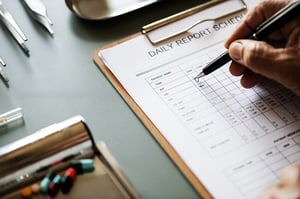 Another frustration for supervisors wis the need for a good scheduling and communication process for their caseworkers and clients. That's why we built a dynamic calendar and scheduling system into FAMCare's software solutions. It works similar to your Gmail or Outlook calendar. Any appointment a caseworker sets in FAMCare will automatically go out to their personal calendar. Appointments, triggers, alerts and notifications will show up on the dashboard to keep the day's work readily available to your caseworkers on any device.
It also works as a good way to communicate with other people involved in your client's lives. You can add people to the system as constituents, third party providers, extended family members, contacts, caregivers, foster parents and more. We have a "smart tool" for families that lets you enter as many family members as you want all from one screen. This makes communications easy and available in real time.
Making Your Team Better
These are just some of the frustrations we've uncovered in our talks with clients. And we are always willing to work with you to find a customized solution to whatever is frustrating you.
Together, we can make your great people happy, your good people better and allow you to have better conversations with your people who need improvement, moving them towards better outcomes.