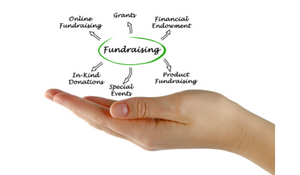 Another whirlwind of a year is coming to an end, and sadly we still haven't said a final goodbye to the pandemic.
But there's something festive and warm about December that even coronavirus hasn't been able to touch. In fact, if anything, the pandemic has brought people's hearts together like never before, and the giving spirit is stronger than ever.
This is why it's time to seize the opportunity and put your best foot forward for planning the year-end campaign to ensure your organization has a great start to 2023! That's right 2023!
Here are a few tips to get you started for your 2022 year-end fundraising campaign.
Plan Extensively
Planning is key for fundraising campaigns, especially year-end ones because there's a lot at stake. This is when most of the giving happens since it's the holiday season, and people try and donate before the end of the year for tax benefits.
As a nonprofit, you want to take advantage of these things, but that requires extensive planning. Plan your campaigns early on, whether it's a single event or a whole series of charity events across platforms.
Most corporations have yearly and quarterly strategy meetings and so should you. It's been harder to plan with the ever-changing pandemic to contend with so strategy meetings might need to occur more often, to consider the possible changing environment around your agency.
Also, take this year's results into account when planning. You and your team can evaluate what worked well or what needs to be improved. Your own data is your most valuable resource for planning the next year-end fundraiser.
Use Social Media to Your Advantage
People spend a lot of time on social media these days, so you might as well make the most of it too. For starters, you need to include a solid social media strategy in your campaign. This will help you through to a greater number of audiences and will also work as a reinforcement tool.
Moreover, if you're considering a fundraising event, it's a great idea to host a hybrid event to ensure greater participation, especially given the restrictions posed by the pandemic. You can use social media platforms to make your hybrid event a success.
Streamline Fundraising with Nonprofit Software
Fundraising campaigns often span over a few weeks or months and involve multiple fundraising efforts and operations. So, it's important to use modern software solutions to keep track of everything that's going on.
A multifunctional nonprofit software like FAMCare, for instance, can allow you to keep track of your funding efforts and your organization's cases and clients. Overall, it's meant to streamline work for your volunteers and caseworkers.
Give us a call today if you'd like to learn more about our case management software and how you can use it for your year-end fundraising campaign.