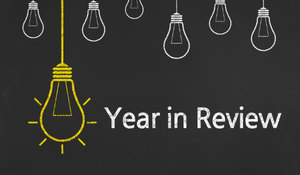 Social work is an evolving profession and every year new challenges emerge. When December rolls around it is our custom to interview three experienced social workers (one from the East Coast-one from the West Coast-and one from Nebraska) and ask them to share any new themes that may have emerged in their practices.
GVT – 2022 was quite a unique year for our country. Can you identify any predominant issues that your clients had to deal with resulting from the political and social upheaval we all experienced.
SW#1 – Here in California, we were almost overrun with clients who were suffering from traumas related to the COVID-19 pandemic.
Many people were overcome with guilt because their parents or grandparents died alone in a nursing home or because they didn't get them vaccinated in time and they were feeling guilty about that.
Some people had a husband or wife die, and they were left alone to grieve.
Others were recovering from COVID-19 but were experiencing continuing side effects.
Finally, some older clients who didn't contract COVID-19 found themselves afraid to ever leave the house again to tend to normal shopping chores and doctor visits. They were becoming isolated by constant fear which was leading to serious depression.
Traumas like this can have long-term effects on individuals' mental, physical, and emotional health throughout their lives. This was the epidemic after the epidemic we experienced here in California throughout 2022.
SW#2 – I work with the poor and the homeless in New York. 2022 was an interesting year in my segment because we were ramping up the use of technology to contact and treat clients as best we could following the isolation of the pandemic. It turned out to be kind of a "good news"/ "bad news" experience. The "good news" was that we developed the capability of contacting and servicing a wide range of clients that had been quarantined during the pandemic but still needed services, and we were able to stay in touch. The "bad news" was that many of our clients had no access to technology of any sort. Because of our enthusiasm in ramping up a technological solution we initially tended to neglect clients who had no access. That was an oversight we eventually corrected but just in the nick of time for many clients. Also, we were faced with ethical challenges that took us some time to workout such as confidentiality, informed consent, professional boundaries, and professional competence when using technology. So, as I said, 2022 was the year we began to use technology in our practice in earnest and it was a "good news"/ "bad news" experience.
SW#3 – As I think about 2022, I must report that I had the most surprising experience of my professional career: a dramatic rise in racism. By 2022 I was compiling statistics about COVID-19 and dealing with its effects in real time as well. One of the first themes that began to emerge was that there were considerable racial/ethnic disparities in the COVID-19 death rates. The findings were showing that societal factors, including racial segregation, rather than genetic factors, were the primary reasons for the gap. As a social worker it became my responsibility to address these issues in my area to:
Ensure equal access to high-quality health care, including mental and behavioral health and social services.
Achieve equal opportunity and justice for marginalized groups, including racial and ethnic minorities and indigenous people.
Identify unjust norms and work to dismantle racist practices and policies.
So, I guess you could say that 2022 was an enlightening year for me and my clients. The aftermath of the COVID-19 pandemic changed the trajectory of my work.