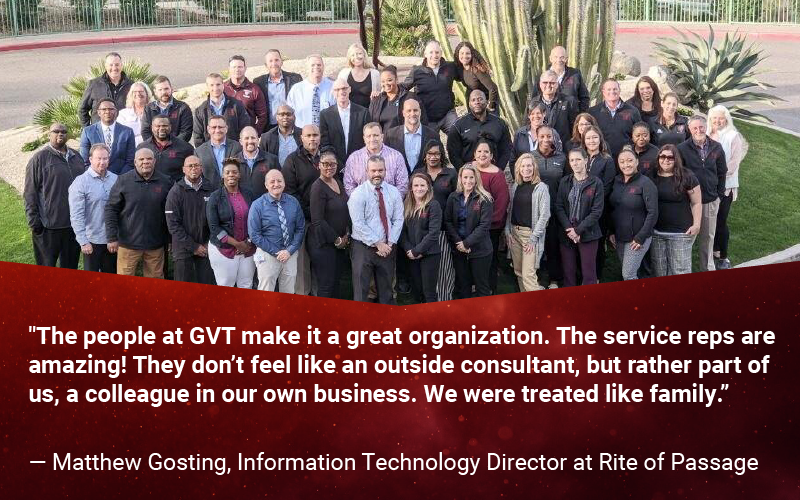 When shopping for case management software services, most believe it is critical to find a product that is both fully customizable and accessible. However, this was not exactly the case for Matthew Gosting, Information Technology Director with Rite of Passage, an organization dedicated to improving the lives of vulnerable youth through 40 plus programs spanning 15 plus states.

Mr. Gosting chose FAMCare over other software services because, "Out of the box, the FAMCare platform aligned closely to our needs – even before customization. Although FAMCare is fully customizable, the initial product is the closest we could find to what we needed for our extensive case management systems," stated Matt.

Rite of Passage provides a continuum of services for the country's vulnerable youth, offering clients mental health services, residential treatment, out-patient therapy, mentoring, and after school programs. In fact, at any given time Rite of Passage has nearly 2,000 "students" who are in foster care, have been sent by the courts, or are simply considered "at risk" and have nowhere else to go. Specifically, Mr. Gosting stated, "We liked that FAMCare could meet the needs of our kids, across multiple service lines."

Another huge plus for Rite of Passage? "The people make it a great organization. The service reps are amazing! They don't feel like an outside consultant, but rather part of us, a colleague in our own business," said Gosting. "We were treated like family."

Much like other clients, Rite of Passage was not only satisfied with the initial product, but also appreciates how FAMCare keeps developing and growing with them. And now, with a focus on Covid-19 occurring, Matt said, "We see that, in times of crisis, we rely heavily on systems that work and we will continue to see how FAMCare adapts to meet our future needs."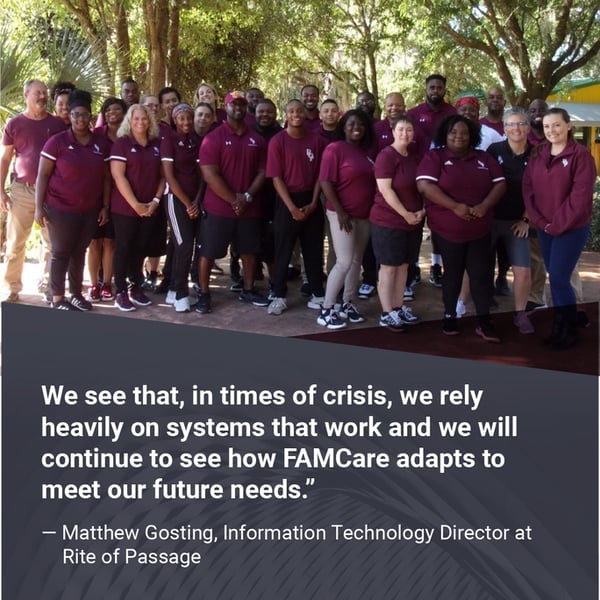 Prepare for your next software purchase and implementation by uncovering some of the most blatant, yet overlooked pitfalls that derail many initiatives. Grab your copy of our FREE report 7 Deadly Sins of Failed Software Implementations HERE .