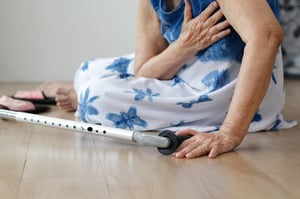 Our friend, Kent Elliot has submitted a great guide to our blog that I wanted to share with you today. You can download the guide from the link below.
As we get older, physical safety is key. Fall prevention, especially, should be a focus for any seniors planning to age in place. After all, 25 percent (https://www.ncoa.org/news/resources-for-reporters/get-the-facts/falls-prevention-facts/) of seniors who are 65 or older fall each year.
Download the Guide
Kent has written an short guide (grab it here) about fall prevention best practices that can help seniors age in place safely that I think would be beneficial to your readers. In it, he covers a variety of topics, including which home modifications help prevent falls, tips on lifestyle changes that aid in fall prevention, and more.